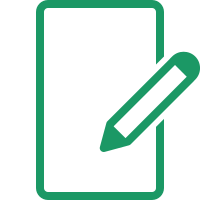 Editing your profile
A small Bio and a picture can be added to customize your account information. You also have a public About page that you can use to introduce yourself. Please be aware that this information is public and every user on the platform have access to it, so please don't write any private information on your profile and your About page!
To edit your About page, click on the the Me icon located on the right upper corner of the Nitoku application and then click on the About Me label on the drop-down menu. That will take you to your about page, you can customize your page with markdown and blocks, just as you will do with any other page on the platform. Also from the About page you have access to the settings of your profile. If you click on the Edit profile icon, a modal dialogue will be displayed where you can upload a small picture, modify your name and add a small Bio.